Krakow Card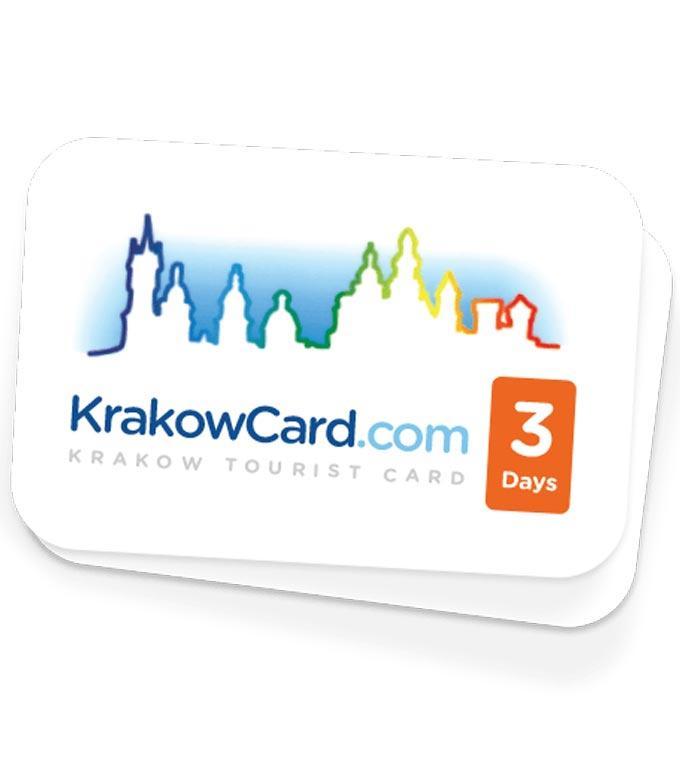 Krakow has a rich and varied array of museums. Some of them have unique collections of art and are located in some of the city's most architecturally valued buildings.
With the two or three day Krakow card you have free entry in up to 40 Krakow museums and you can travel for free on city buses and trams by day and night.
Moreover to the card holders it is offered various discounts in selected restaurants and shops as well as local trips and excursions.
List of museums with free entrance:
Rynek Underground, including the Cloth Hall (the oldest building in Krakow)
The Barbican
Pharmacy "Pod Orłem"
Ratusz Town Hall Tower
The Old Synagogue
The Hipolitów House
History of Nowa Huta Branch
City Defence Walls
The Zwierzyniec Artistic Salon
Schindler's Factory
Pomorska Street
Museum of Archeology
St. Albert's Church
The Seweryn Udziela Ethnographic Museum
Krakow Museum of Urban Engineering
Museum of The Photography
St. Mary's Church (due to the temporary renovations work the sightseeing won't be possible from 1st of September till 31st of October)
The Archdiocese Museum
Krakow Polish Aviation Museum
Mloda Polska Museum – Rydlówka – PTTK Museum
History of the Academy of Mining and Metallurgy Museum
Galicia Jewish Museum
Benedictine Abbey in Tyniec
Museum of Contemporary Art in Kraków (MOCAK)
Museum of the Home Army – dedicated Gen. Emil Fieldorf "Nil"EUROPEUM The European Culture Centre
The Emeryk Hutten-Czapski Museum
You can exchange your voucher at following locations:
Discover Cracow Tourist Information Point, 30 Main Market Square
Discover Cracow Tourist Information Point, 2 Swietego Jana Street
Info Krakow, Krakow Airport, Discover Cracow Visitors Centre

Tickets sent by email!
Powered by Ticketbar